September 27th, 2011
The Fair Ophelia
Some of my subjects, I admit, are a bit dark. But this one is the opposite. I first came upon Ophelia Dahl in Tracy Kidder's book, Mountains Beyond Mountains: The Quest of Dr. Paul Farmer, a Man Who Would Cure the World. (I had met Farmer while researching the story of Christy Mirach in the early 90s—see my previous blog post for more.) The daughter of author Roald Dahl, Ophelia went to Haiti in the 1980s to volunteer with an eye care charity. She met Farmer, and fell in love with Haiti and with him. Together they helped found Partners in Health, the groundbreaking NGO.
Dr. Jim Yong Kim, the president of Dartmouth College, told me that Ophelia is "one of the great human beings walking the earth right now."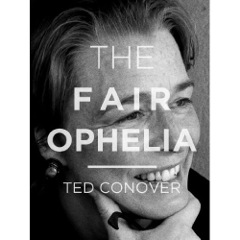 I thought she deserved her own piece of writing, and today I published it, as a Kindle Single. (That's the amazon store, new this year, for pieces of writing that are longer than a typical article but shorter than a book.) It's my first piece ever to have a digital debut. Please check it out—only 99¢!—and submit a review if you're moved, as I was, by Ophelia's story.
(You don't need a Kindle to read this piece. Amazon also lets you read it on the web or on your computer, iPad, or other device.)
Leave a Comment | Trackback